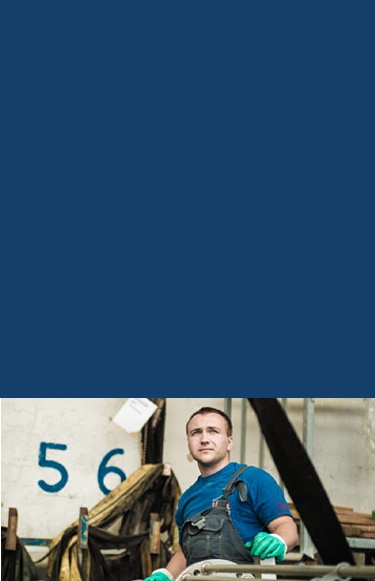 For you, that means less time and fewer costs. But above all, more convenience and service. That is why HollandZorg gives employers access to the Employer's Portal, among other things. The Employer's Portal enables you to arrange many things regarding the health insurance of your foreign employees.
Emergency Cases during Closure Employer's Portal
We may need to close the Portal for a while for maintenance. Maintenance is taking place on the Business Portal at the following times. We apologize for the inconvenience:
On some Thursday evenings, the portal will not be accessible due to maintenance. This will be at least on Thursday nights, December 1 and December 8, from 6 p.m. to 10 p.m.
You haven't been able to register your employee yet, but he or she needs care? You can request a provisional proof of insurance from us via our policy administration. This department can be reached on working days between 8.30 a.m. and 5 p.m. via (0570) 68 74 60.
Healthcare is always accessible even if you cannot reach us. Is your employee not registered yet, but does he or she need urgent medical care? Then they can always go to a care provider. We will reimburse the medical costs afterwards if they are entitled to it according to our insurance terms and conditions. You can sign up your employee for insurance once the portal is available again.
Is your employee insured but does he or she not have proof of insurance at hand? A health care provider can always verify whether someone is insured.
Always make sure your employee knows their BSN number and carries proof of identity.
Registration and deregistration of employees
The Employer's Portal allows you to register and deregister your employees directly. When they are first registered with HollandZorg, your foreign employees receive a relation number. This number will be the employee's fixed number, even when he is registered or deregistered several times. Quite convenient!
Access to your policy administration
an up-to-date overview of the insured's situation

insurance details of your employees, plus history

submitting corrections online

consulting statuses of applications and cancellations

S1/106 forms (in PDF) for your employees

healthcare policies available online
Documents in multiple languages
Our Employer's Portal lists our insurance conditions and gives practical information for your employees. The documents are available in multiple languages.
Access to the Care Finder
The Care Finder provides an online overview of general practitioners who are used to providing healthcare to flex migrants. They send their invoices straight to HollandZorg. This means your employees never have to pay anything up front when they visit a general practitioner.
Want to find out more?
Want to find out more about the Employer's Portal, or would you like a demonstration of its functionalities? Call our sales department on +31 (0)570 687 120 or send an e-mail.