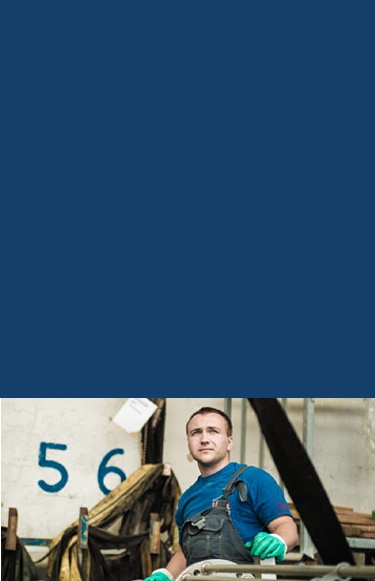 HollandZorg for employment agencies
Specialist in temporary health insurance for flex-migrants


HollandZorg is the market leader of the employment agency sector in terms of insuring flex-migrants. It offers a special health insurance for foreign employees and the best possible service. For you, that means less time and fewer costs. But above all, more convenience and service.
Why employment agencies opt for HollandZorg
simple application and cancellation process via secure employer's portal;

interfaces with the most popular salary software;

access to your online policy administration;

various documents in different languages;

digital EHIC and policy available within five working days in My HollandZorg;

retention of policy number and health insurance card upon reapplication;

digital subsequent monthly invoicing;

view all the benefits for employment agencies.
Supplementary insurance for flex-migrants
Not all care is reimbursed by the public healthcare insurance. That is why our supplementary insurance is of interest to your flex-migrants. The HollandZorg No Risk I and No Risk II offer reimbursements that are of particular interest to foreign employees.
Benefits for your foreign temp workers
competitive daily premium;

option to cover the compulsory excess;

especially selected GPs who are used to provide healthcare to flex-migrants. Most of them send their invoices straight to HollandZorg;

automatic application for care supplement;

Want to find out what your options are?
We are happy to tell you about how your organisation can benefit from the HollandZorg health insurances. Call
+31 (0)570 687 120
for a no-obligation appointment or use our
online contact form
.