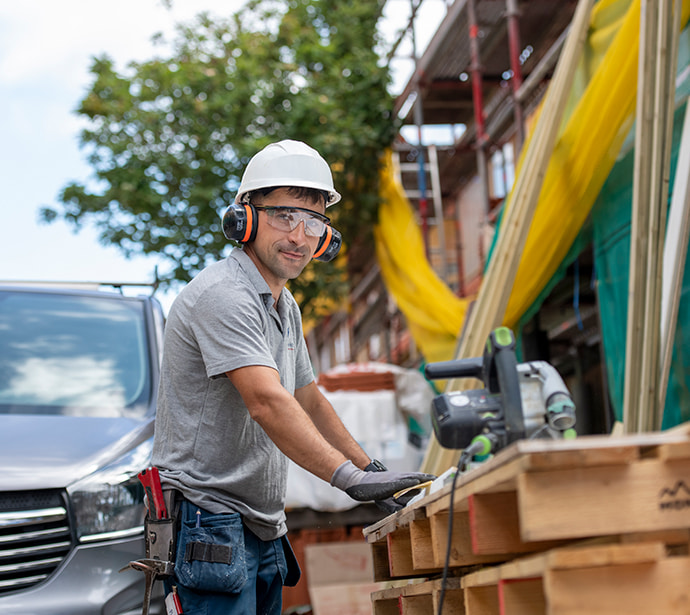 Basic mental healthcare
Basic mental healthcare includes diagnosis and treatment of mild to moderate non-complex psychological disorders or stable chronic disorders such as clinical psychologists generally provide.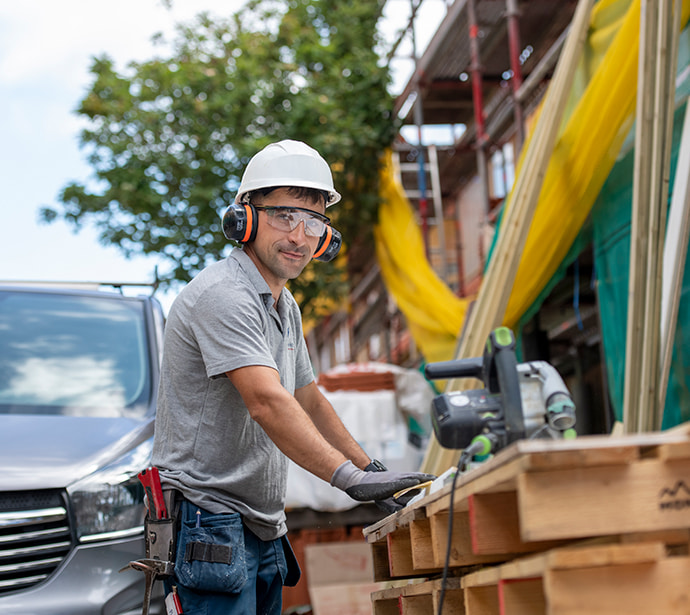 Reimbursements of mental healthcare
Reimbursement of mental care costs
Your basic health insurance plan entitles you to reimbursement for mental healthcare.
| | |
| --- | --- |
| Basic health insurance | Reimbursements |
| HollandZorg basic health insurance | 100% from contracted healthcare providers |
The care is divided into the following care trajectories (the basic mental healthcare profiles):
General Basic Mental Health Care Short

General Basic Mental Health Care Medium

General Basic Mental Health Care Intensive

General Basic Mental Health Care Chronic
The care trajectories may consist of different components, such as: intake, diagnosis, treatment by means of individual interviews, group sessions or internet treatment, effects measurements, reporting and consultation.
Basic mental health care does not include:
the treatment of adjustment disorders following a far-reaching event or change;

help with work and relationship problems;

indicated prevention in case of depression, panic disorders and anxiety disorders and problematic alcohol consumption;

Care in the case of a psychiatric disorder or restriction if the insured is younger than 18.
In basic mental healthcare a psychiatrist cannot be a coordinating practitioner.
Field agreements
Nationally, field agreements for mental healthcare are established by representatives of the government, healthcare providers, health insurers and patients. The care provider must provide the care in accordance with nationally established field agreements. You can view and download the nationally determined field agreements at www.zorgprestatiemodel.nl.
Referral needed?
You need a referral from a general practitioner, medical specialist, coordinating practitioner (in case of a referral), an occupational physician or a doctor affiliated to Nederlandse Straatdokters Groep:
at the start of the diagnosis and treatment

after 365 days have expired after the start of care, except in the case of the care trajectory 'Generalist Basic GGZ Chronic'

in the event of a new need for care. This is determined by your referrer
The requirement for a referral does not apply:
in the event of unforeseen care that cannot reasonably be postponed

in the case of mandatory treatment under the Dutch Mandatory Mental Healthcare Act

if the care is a direct continuation of:



care provided to you by order of a judicial procedure

care provided to you by the same healthcare provider after the indication under the Long-Term Care Act has ended

care provided to you under the Dutch Youth Act

specialist mental healthcare for the same care need



in the case of a referral for the same care need between healthcare providers who are authorised to offer basic mental healthcare or specialist mental healthcare under these policy conditions.
The term of validity of the referral is 9 months (275 days), counting from the date on which you registered with a designated healthcare provider to provide the care.
Statutory personal contribution
There is no statutory personal contribution for mental health care.
Compulsory excess
If you are aged 18 or older, the costs count towards your compulsory excess.
Who can provide this type of care?
The following care providers can provide specialist mental health care as the practitioner in charge:
healthcare psychologists

clinical psychologists

a clinical neuropsychologist

psychotherapists

a specialist geriatrics doctor who works at an institution for the provision of basic mental healthcare

an addiction specialist who works at an institution for the provision of basic mental healthcare

a clinical geriatrics doctor who works at an institution for the provision of basic mental healthcare

a specialist mental healthcare nurse who works at an institution for the provision of basic mental healthcare
Please note:
The information on this page is a brief outline of the reimbursements. No rights can be derived from this page. You can only derive rights from our insurance conditions.
Your health insurance
In My HollandZorg you will find all information about your health insurance policy.
Maximum rates for a non-contracted care provider
Have you chosen a healthcare provider with whom we have no contract? Then, we will reimburse according to our maximum rates. If the rate invoiced by the non-contracted care provider is higher than our maximum rates, you will have to pay the difference yourself. You will be able to find contracted care providers with our Care finder.
Reimbursements, conditions and regulations 2023