Health insurance through your employer
Are you a migrant worker temporarily working in the Netherlands? If so, you are obliged to take out Dutch health insurance. You can do so through your employer. HollandZorg offers a package especially for migrant workers: Flexpolis.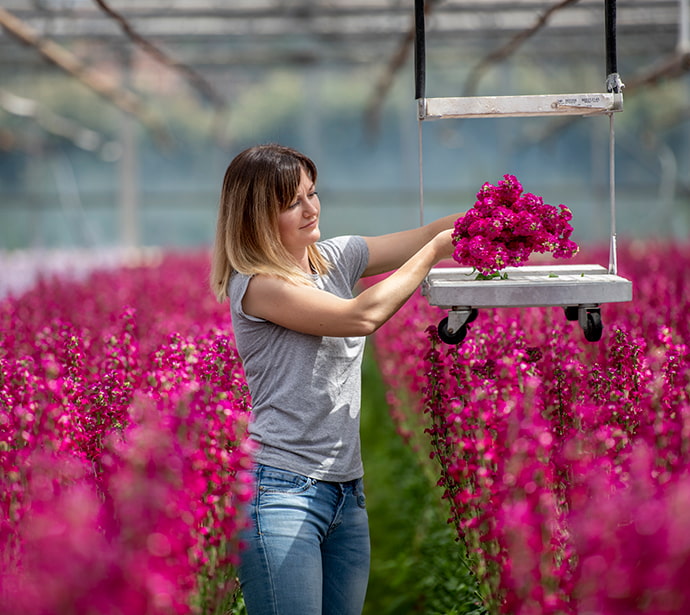 We have agreements with a large number of employers (temp agencies). Through us, your employer will arrange for your health insurance to start and end when needed. Plus, our unique supplementary package covers your compulsory excess, making your life in Holland much easier!
Health insurance for foreigners working in the Netherlands temporarily
With our Flexpolis standard healthcare insurance plan, we've got your basic healthcare needs covered. This standard health plan is the same for everyone in the Netherlands. Your compulsory excess is covered by our additional No Risk I plan. This means you will not have to pay any excess. The HollandZorg Flexpolis is only available through employers who have made arrangements with us.
HollandZorg Flexpolis 2023
Public healthcare insurance
Basic healthcare coverage*, including:
Hospitalisation

Emergency care

Visits to a general practitioner
* is identical for all health insurers
Supplementary insurance No Risk I
Supplementary insurance No Risk II
Emergency dental care up to maximum of € 200 per calender year

Repatriation within Europe in the event of medical need or death

Reimbursement of statutory personal contributions for medication
Which treatments are reimbursed?
We have made a short overview of the treatments covered under the standard health insurance. The overview also shows when you will have to pay a personal contribution.
Medical care in your home country
Under the HollandZorg Flexpolis, you are also covered in your home country (if you reside abroad and work in the Netherlands). For this you request the S1/E106 form through your employer.
Use this form to go to your health insurer in your country of residence. You will then be entitled to reimbursement of medical care in your country of residence. This must be a '
treaty country
'.
If you officially live in the Netherlands, the S1 form is of no value abroad.
Medical care during a temporary stay abroad
If you are outside the Netherlands as well as your home country and you need medical care, the European Health Insurance Card (EHIC) entitles you to a reimbursement of the cost for necessary medical care during a temporary stay in EU/EEA countries or Switzerland.
In these situations, you should always call the HollandZorg Emergency Centre first: +31 (570) 687 112.
Then you know exactly what you will and will not be reimbursed for your treatment abroad. Save this number on your telephone so you will always have it with you. You do not call the HollandZorg Emergency Centre if you need care in the Netherlands.
You can find your proof of insurance and EHIC in 'My HollandZorg'
Once your HollandZorg Flexpolis has started, relevant documents will be available for you in your personal environment at 'My HollandZorg'. You register once for 'My HollandZorg' and then simply log in. Among other things, you will find here:
Your policy schedule. This is your proof of insurance.

Your digital European Health Insurance Card (EHIC). You can save your EHIC to your phone; you will then always have it to hand. Would you prefer a physical EHIC card? Then apply for it in 'My HollandZorg'. More information about your digital EHIC.

Your S1 form. You can download this after your employer has applied for one on your behalf.

You can submit a claim via 'My HollandZorg'. Because sometimes you will receive an invoice if you have seen a doctor.