Maternity package
A maternity package consists of various products that you will need during and after childbirth.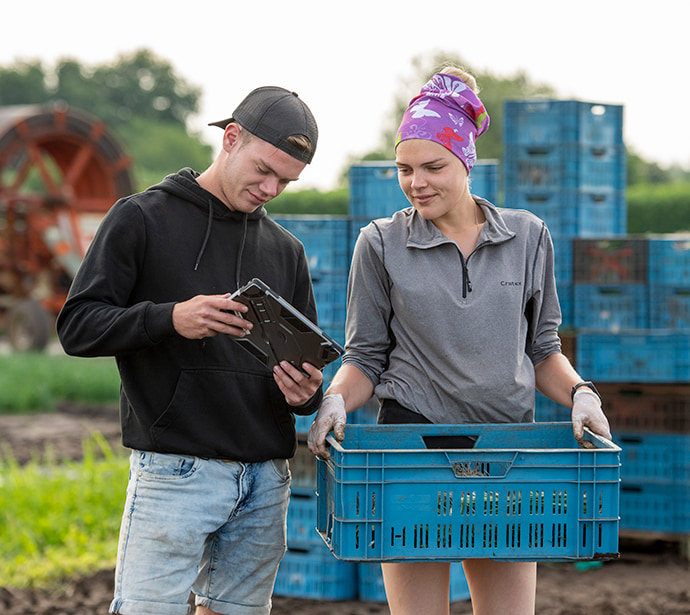 Reimbursement
The maternity package that you will receive from HollandZorg consists of:
mats;

maternity mattresses;

a sterile umbilical clamp;

gauze compresses;

maternity bandages;

a small bottle of alcohol;

sterilised cotton wool;

wound dressings.
If you are at least 24 weeks pregnant, you will be entitled to a maternity package under our supplementary insurances Plus and Top:
| | |
| --- | --- |
| Supplementary Insurance | Reimbursement |
| Start | none |
| Extra | none |
| Plus | yes |
| Top | yes |
| No Risk I | none |
| No Risk II | none |
No reimbursement? You can easily order an affordable maternity package through Natalis.
If you have a Start, Extra, Speciaal or NoRisk complementary insurance, you will not receive a free maternity package. In that case you can buy it at our supplier Natalis, The maternity package of Natalis offers everything you need for a home birth. Order the maternity package online.
No statutory personal contribution
There is no statutory personal contribution for a maternity package.
No policy excess
The cost of reimbursements under the supplementary insurance will not count towards the policy excess.
How do you request a maternity package?
You can use our request form to request a maternity package online. Registration is possible from the 24th week of your pregnancy. The maternity package is sent to you from the 34th week of your pregnancy.
You can also request a maternity package by telephone, on +31(0)570 687 123. We will be happy to answer your questions.
Please note:
The information on this page is a brief outline of the reimbursements. No rights can be derived from this page. You can only derive rights from our insurance conditions.
Your health insurance
In My HollandZorg you will find all information about your health insurance policy.
Maximum rates for a non-contracted care provider
Have you chosen a healthcare provider with whom we have no contract? Then, we will reimburse according to our maximum rates. If the rate invoiced by the non-contracted care provider is higher than our maximum rates, you will have to pay the difference yourself. You will be able to find contracted care providers with our Care finder.
Reimbursements, conditions and regulations 2023